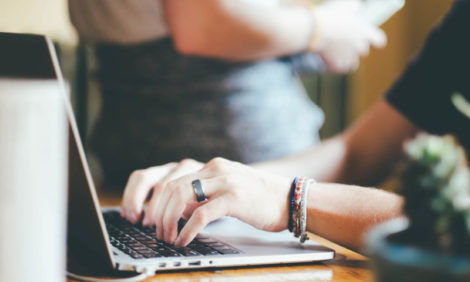 Already feeling overwhelmed by 2019? Ask yourself if you're using the right technology
It's easy to feel overwhelmed at work when your task list is longer than your arm, your clients have a never-ending stream of requests and there are more emails in your inbox than you can bear to answer. This is particularly true for accountants, who increasingly act more as a consultant to help businesses grow.
However, there are tools available that can help. Our latest piece of research conducted in partnership with World Wide Worx (WWW) surveyed 230 accountants in South Africa on their working habits. And the good news is some have already found a way of saving time on manual tasks.
Let technology do the manual work for you
We've been talking about the efficiencies of cloud for a while now, but this research proves that it's saving accountants time on manual tasks. 79% of those who haven't adopted cloud technology said that they spend more than one hour a day on data entry – compared to just 43% of adopters. They're also more than twice as likely to spend in excess of one hour per day chasing documents and information.
Invoicing, transaction imports, reconciliation, payments – and more – are all time-consuming, admin-heavy tasks that could be automated relatively easily. And yet, qualified, professional accountants are still spending a significant amount of time doing them This time could be put to much better use elsewhere, including finding new clients and growing your business. And it seems our respondents agree – 25% of accounting and finance professionals said they would be able to work smarter if they spent less time on administrative tasks.
Addressing work-life balance
Maintaining a proper work-life balance is important for beating workplace stress. And, anything you do to save time on manual tasks at work leaves more time for non-work-related activities. When we asked our survey respondents what they would do if they had more spare time, of those who chose non-work-related activities, 30% selected more family time and almost 22% selected more time at the beach.
By working smarter, you can get more time back in your working day and your personal life. Using cloud technology can save you time spent working on tedious manual tasks and use that time to focus on what is important to you – whether that be growing your business or spending time with your family.
Time is precious – use it wisely.
Take a look at the full report here.
The post Already feeling overwhelmed by 2019? Ask yourself if you're using the right technology appeared first on Xero Blog.

Source: Xero Blog