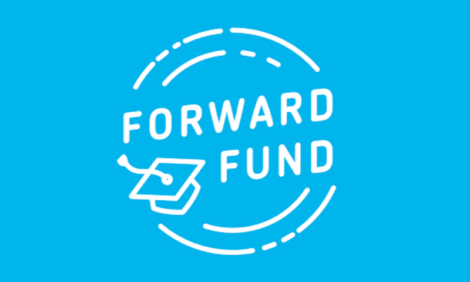 Calling U.S. Partners: The Xero Forward Fund is Here
At Xero, we're not only addressing today's challenges, but we're also taking steps to build the future. We're proud of the contributions our accounting and bookkeeping partners have made in the small business community and want to extend their impact even further. That's why we're pleased to announce the launch of the Xero Forward Fund! 
If you missed our announcement at Xerocon San Diego last year, we created this $30,000 scholarship fund to support the next generation of accountants. We believe in our community and its role in shaping the future of accounting, so we're asking our partners to help nominate three students who will each receive a $10,000 scholarship. The three winning students' nominating firms will also receive $10,000 in marketing funds. 
Let's work together to make a positive impact in your communities by helping to push an aspiring student forward. We need your help in finding the best applicants for these funds and encourage you to participate. 
How partner firms can register
Whether you're a bookkeeper, accountant, sole proprietor, or large firm, any current Xero partner in the U.S. can participate. Complete the form here so you can help find students to apply on your firm's behalf. After registering, we'll email you once we've confirmed your eligibility. Please note that a firm can nominate up to five students, but only one student per partner firm may win. Registration deadline is February 19, 2020.
Student entry process
Once the partner registration period ends, any student who would like to apply on a partner firm's behalf will be able to do so on our Forward Fund page starting on March 9. Students will need to submit an original piece of content —written or video— to Xero answering the question, "Why are you pursuing a career in accounting, and how do you think accounting will evolve in the future?" 
All student applicants will also need to acknowledge the Xero partner who nominated them. For students seeking a Xero partner in their state to nominate them, please visit our Forward Fund page and fill out the form to receive email updates and instructions.
How to win
When the voting period ends, Xero will select three firms and three students to receive the scholarship. Judges will use the Xero values: #human, #beautiful, #champion, #challenge, and #ownership as criteria to select the winners. 
Winners announcement
After the submission period closes, Xero will select the three winning entries and announce the winning students and their nominating firms on May 12, 2020. Three students will receive $10,000 USD as a scholarship fund that they can apply to their tuition or any other costs associated with their degree. Each student's nominating partner firm will also receive $10,000 USD in co-marketing funds, purchased by Xero, on behalf of the firms.
Key dates
Xero Partner Registration: January 22 – February 19

Student Entry: March 9 – April 20

Winners Announced: May 12
For more detailed information, please see the rules and FAQs or email us at forwardfund@xero.com. 
The post Calling U.S. Partners: The Xero Forward Fund is Here appeared first on Xero Blog.

Source: Xero Blog