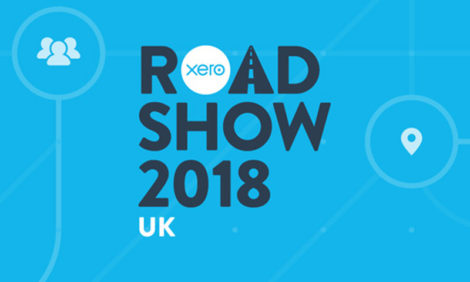 Getting ready for Xero Roadshow UK
With 2,500 UK accountants and bookkeepers signed up for Xero Roadshow UK, we're in for a huge series of events for 2018! In each of our 10 full-day events, we'll be covering everything you need to know about where the industry is going. Plus how you can get your practice and clients ready for the regulatory changes coming down the line.
To make sure you're making the most of your Xero Roadshow experience, here's what to prepare for.
Industry insights
We'll share key insights from our brand new 2018 accounting and bookkeeping industry report. Based on our survey of more than 900 UK practitioners, you'll get a unique view of what's working for practices of all sizes.
What's key here is looking at how you can use these insights and learnings to support your practice's strategy and vision for the future.
Product, product and more product
We're a product-led business. We're committed to building the best and most intuitive financial platform that supports small businesses, and their advisors, around the world.
So at Xero Roadshow, we'll be sharing the latest and greatest in product features and updates. But what's more, we'll help you understand how those features can help make your lives, and your clients' lives, easier.
Xero HQ and the HQ practice apps
Last year we launched Xero HQ, the hub to help you provide superior client services. Get real-time visibility and insights across your client base. Connect with a curated selection of third-party apps. And access the best tools.
Our team will take you through all you need to know about Xero HQ. As well as covering how the HQ practice apps can fit into your practice workflow.
Advice on approaching your journey to a digital practice
We are well aware that moving your firm into the future is a huge task to undertake. And so we want to do everything we can to help you make that transition smoother. In our migration session, we'll show you the steps to get clients ready and set up with online accounting. As well as advice on preparing your practice for the migration.
Later in the day, our partner panel will address the key challenges they've faced, and their own tips and tricks on tackling those challenges.
Practice-perfect marketing
Telling your practice story and the online accounting message to small businesses isn't always an easy feat. It requires dedication and investment.
In this session, we'll cover practice marketing advice and marketing insights from our industry report. We'll also share ideas for how you can make the most of tools like BOMA, the advisor directory, and the Xero marketing toolkit.
See you there!
We can't wait to see you at the Xero Roadshow. To follow the action across the UK, follow us on Twitter and get involved in the conversation with the hashtag #xeroroadshow
Discover more at www.xero.com/roadshow
The post Getting ready for Xero Roadshow UK appeared first on Xero Blog.

Source: Xero Blog