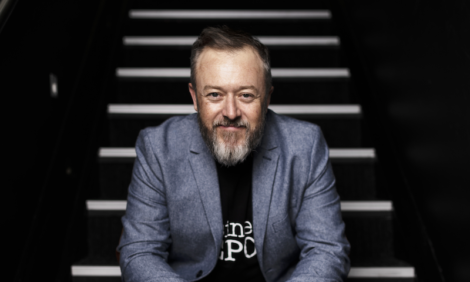 How to be an authentic and emotionally intelligent leader
Spending his childhood in the wilds of rural Queensland, John Knight wasn't sure what he wanted to be when he grew up. Just that he'd like to work in "business" and that one day, he hoped to be a leader. Today, following an impressive twenty-plus year career in the accounting space, John is the Founder and Co-director of businessDEPOT. 
Having created the ultimate support hub for business owners, John has achieved those early goals and then some, as businessDEPOT continues to grow from Brisbane to Melbourne and most recently Sydney. Much has been about leadership, but here's someone who is truly walking the talk. Exploring what it means to be human in the world of business, we asked John to share his tips alongside this month's episode of Xero Now. 
Always be your authentic self (trust me, your team can tell otherwise).
When it comes to leadership, nothing is more integral than authenticity. So much so, that John has built his entire business around it: "One of our value statements is 'Keep it real', and that applies to me as well. More than anything, a leader needs to be human." He continues, "Leadership isn't about the symbolic gestures. It's about your team knowing you've got their back, yet still being tough enough to have courageous conversations when you need to. And being caring and empathetic enough to put a metaphorical arm around them when they need that as well."
As Xero's own Trent Innes says, "People want to see the real you. And if you're not prepared to be authentic and vulnerable, then that'll never happen."
Never underestimate the importance of emotional intelligence.
Sure, intelligence is important. But it's of no use if your team members aren't able to interact with one another. "One of the main things I've focused on from a leadership perspective is EQ (emotional intelligence). We use MBTI Personality Profiling to help our people gain a deeper understanding of themselves and others," John explains. 
How does this work in action? "If two team members are butting heads, we'll have them sit down and read their personality profiles. That way, they're able to discover why they both react in certain ways and (hopefully) figure out how to meet in the middle."
Lead by example – in both health and work.
The old adage has stuck around for a reason. After all, there's no use in holding your employees to standards that you don't intend to meet yourself. Beyond performing at the office, that means prioritising your own mental and physical health. John admits, "Wellness is something I didn't use to be all that good at. I've since introduced a series of tactics to ensure that I'm truly taking care of myself. One of those is a pre-dawn ritual, where I get up at 4:45am and hit the streets for a run/walk/wander. It's strictly me time, and that means absolutely no work allowed!"
And when it comes to beating stress at the office, it's all about the tunes: "I have what I call my 'happy playlist' that I put on if I know it's going to be a big day (…or if it's just not turning out to be such a good one)." 
Indeed, John can't stress the importance of self care enough: "Leadership is about setting the example and when I'm not looking after myself, my people can see that." 
Tune in for August's episode of Xero Now, where we'll be talking all things leadership. Accountants and bookkeepers across Australia, don't forget to register for Xero Hour so you can continue the conversation online – wherever in the country you might be.
The post How to be an authentic and emotionally intelligent leader appeared first on Xero Blog.

Source: Xero Blog