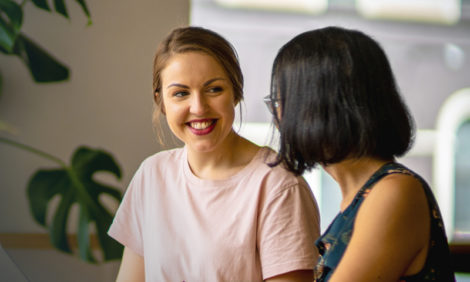 Our top picks for Xero Education Month (NZ)
So you've signed up to Xero, and it's been great! But you're sure there's a better way to manage expenses…and file a pay run…and what do you mean you can do this on a mobile?!
To help you get the most out of Xero and share some useful hacks, we're thrilled to bring you Education Month in NZ. There's something for everyone, with a variety of topics for accountants, bookkeepers and small businesses to learn more.
We're also giving away some awesome prizes. Register and attend three or more webinars during Education Month, and go in the draw to win an iPad Pro, 2-hour consultation with Xero education specialists, or a 2-day workshop voucher for The Icehouse. 
We'll be running over 30 webinars and events during February and early March. These webinars are designed to provide you with valuable learning and development opportunities. We'll cover everything from getting more out of the Xero platform to keeping your business safe online. As well as some personal and professional development topics.
As well as our Xero experts, the webinars will be hosted by a number of external speakers who are superstars in their field. Here are our top picks:
Education for Xero partners
Set clients up on a Xero business edition plan | Tuesday 11 February, 10am–11am
Learn how to work towards building beautiful businesses by making use of the tools available in Xero business edition along with the wider platform. 
Security with Xero's cybersecurity experts | Thursday, 13 February, 10am – 11am
Join the Xero experts to make sure your financial data is private and stored safely. We'll share important tips to keep your business data secure online.
Data automation in Xero | Tuesday, 18 February, 10am–11am
Learn more about Xero's vision for the new age of data automation. Get an overview of Xero's current data automation solutions, and then take a deeper dive into our latest integration, Hubdoc.
Coping with growth/change management | Thursday 27 February, 12pm–1pm
Gain a new mindset and understanding about how to think, approach and manage change within your organisation or practice.
Best practice for Xero Practice Manager | Thursday 5 March, 10am–11am
Learn the best practice workflow using Xero Practice Manager and ensure you're getting the efficiencies it offers. Followed by a live Q&A session.
Check out the rest of the webinars for Partners here.
Education for small businesses
Using Xero day to day | Tuesday 11 February, 12pm–1pm
Learn how you can use Xero to manage your day-to-day activities, from raising your first invoice all the way through to filing your GST return with Inland Revenue.
Leadership | Wednesday 19 February, 10am–11am
Join Craig Hudson, Managing Director – NZ & Pacific Islands, as he talks about leadership and managing a team effectively.
Xero tips and tricks | Thursday 20 February, 12pm–1pm
Join the Xero experts for lots of helpful tips and tricks designed to help you better manage your business, save time and utilise Xero's full potential.
Getting started with Xero Payroll | Wednesday 26 February, 12pm–1pm
We'll take you through how to set up payroll for your business, enter organisation information, and set up your employees and contractors.
Processing pay runs and filing with Xero Payroll | Wednesday 4 March, 12pm–1pm
Learn how to process pay runs for your employees and contractors, generate payroll reports, and file PAYE returns with Inland Revenue.
Check out the full list of webinars here and make sure to register for all the ones you're interested in.
The post Our top picks for Xero Education Month (NZ) appeared first on Xero Blog.

Source: Xero Blog