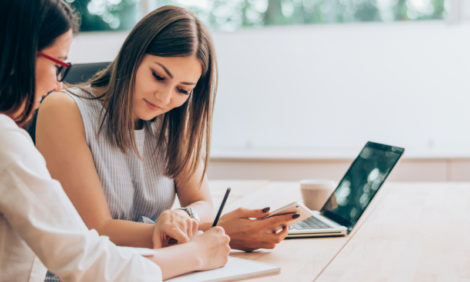 Will you be the next digital mentor for a new Aussie Government initiative?
Is 2019 your year to step up and step out? The Australian Government recently announced an initiative designed to inspire and equip Australian small businesses to thrive in the digital economy – and it's on the lookout for mentors to bring the program to life.
Mentoring small businesses to take up tech
Kicking off in early 2019, and supported by Xero, the Small Business Digital Champions Project will give 100 small businesses from a range of sectors a digital makeover valued at up to $20,000. 
Fifteen of the 100 small business owners will undergo the challenge as 'Digital Champions' – experiencing the transformation in the public eye as they receive mentorship from Aussie entrepreneurs who've learnt to leverage technology to build business success.
Small businesses across the country will then be encouraged to follow the online case studies of these Digital Champions and their mentors as a means to glean real-life insights into the benefits of adopting digital technology.
Embracing technology matters
Helping small businesses to unlock the potential of technology has always been part of our mission at Xero, and it's one that's enacted by our community of trusted advisors every day.
We inherently knew that digitisation and success go hand in hand, and were pleased to see the widespread results reflected in our recent report, From little things big things grow. The latest deepdive from Xero Small Business Insights, which uses anonymised, aggregated data selected from over 500,000 Xero subscribers, clearly illustrated that digital connectivity is already helping Australian small businesses to thrive.
For example:
Businesses on Xero with at least one integrated app grew revenue by 5.5% a year. That compares with just 3.6% for businesses using no apps.

Businesses on Xero with at least one integrated app saw annual employment growth averaging 4.7%, or nearly double that of firms which used no apps (2.5% growth).

As revenue and employment grow, we see small businesses connect more apps to Xero to automate tasks such as employee restoring and invoicing.
Throw your hat in the ring…
As advisors who revolutionise small business through fast-moving technology every day – with all the questions, stumbles and successes that come and go along the way – I couldn't think of a group of people better placed to offer guidance than the experienced community of Xero partners. 
We encourage you to consider getting involved. To learn more about becoming a digital mentor, or to register your interest, head to digitalchampions.jobs.gov.au. Applications will be accepted from mid-January for two weeks.
The post Will you be the next digital mentor for a new Aussie Government initiative? appeared first on Xero Blog.

Source: Xero Blog