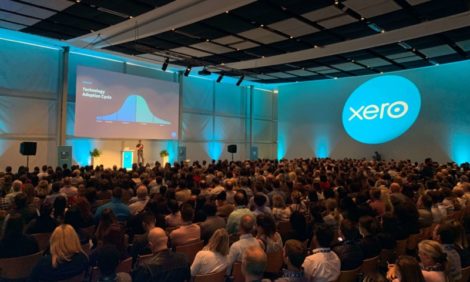 Xero Roadshows South Africa: What you need to know
Over 1,500 accountants and bookkeepers joined us at our roadshow events in Johannesburg and Cape Town this week. It was more like Xerocon South Africa in terms of the vast scale and energy.
Now in their third year, these events were all about showing our support of South Africa's hard-working accounting community.
This year we delved deep into The Road to Digital Accounting. The industry is in the midst of digital transformation. And what a road accountants and small businesses have travelled!
The crowd was buzzing and it was awesome to see everyone take stock and learn from each other, Xeros and partners. Here's what we learnt over the two days:
Technology adoption is alive and well
Arthur Goldstuck, CEO of World Wide Worx took to the stage first. During his talk, he shared some useful insight into the rate of technology adoption amongst South African's small businesses.
Arthur's session coincided with the launch of our new research report, which explored this further. He discussed how small businesses are faring in the race to adopt the latest technologies.
Unfortunately, although most businesses are aware of its benefits, 51% are still held back from poor internet connections.
Getting better internet connections often isn't a choice: the infrastructure simply isn't there. Progress is being made by the government. So when it does get improved, businesses would do well to sign up as fast as they can. Technology, as Arthur points out, isn't a threat: it's a friend and an ally.
Open banking will have a huge impact
Jon Bellamy, Strategic Partnerships Manager at Xero talked about one of the biggest changes to the banking industry; Open banking. It's now normal to check your bank balance on your phone, but open banking is taking things a lot further.
Open Banking refers to the use of open APIs that enable third-party developers to build applications and services around the financial institution. That means that in theory, Xero should be able to connect to banks much more efficiently.
There are some banks already leading the charge in South Africa:
Sasfin has a direct feed with Xero

Absa is developing its own bank feed integration using Xero's Bank Feeds API, which makes it easier for banks to connect with Xero.
We'll see more of this in the coming years. Accounting firms will be able to use this to their advantage. By having access to this type of rich insight, they'll be in a far better place to provide the best possible support to their clients.
Digital banking is here to stay
A vibrant panel discussion followed. We heard from Michael Sassoon, CEO of Sasfin; Daniel Goldberg, co-founder and CEO of Bridgement; Thandeka Zondi, founder and CEO of Moneyworks; Gary Turner, co-founder and MD of Xero; and Aveshnee Iyer, Digital Lab Lead of Business Transactional Products at Standard Bank.
The conversation centred around digitisation. The audience walked away with some useful insight that they could apply to their business, such as: 
The processes and technologies that support better business transformation

Open banking. South Africa is ready!

Security. Firms want to know that their data is secure

Access to funding: always a challenge. There's huge innovation happening with the digital lenders
Cloud accounting just gets better
We also shared an update on Xero's latest innovations, all designed to save time and make lives easier, including:
One thing's for certain; digital transformation is here to stay. And now's the time to grab it.
Thank you to everyone who joined us. See you next year!
The post Xero Roadshows South Africa: What you need to know appeared first on Xero Blog.

Source: Xero Blog