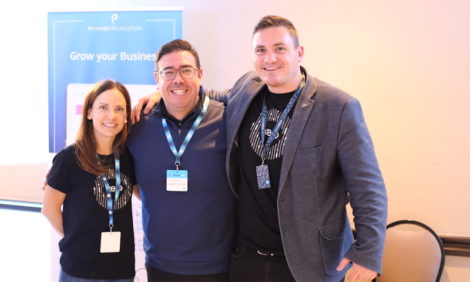 Xero's Commitment to Canada
As we approach the end of the year, I've been reflecting on the progress Xero has made in Canada and what lies ahead in 2020. The biggest takeaway I have for this year is there has never been a better time to be part of the Canadian accounting and bookkeeping community. 
We first launched Xero in Canada in 2018 and it's been incredible to see the amazing growth, progress and community we've created with cloud accounting professionals who want to shape the future of the industry in Canada. In this short period of time, we've wrapped up three rounds of roadshows — our most recent events welcomed nearly 2,000 attendees — we've moved into a new office space that accommodates both the Xero and Hubdoc teams, and delivered on product features such as a direct bank feed with CIBC and new payment experiences that make things seamless and more efficient for small businesses. And, we're just getting started. 
Our journey in Canada was made possible by the early adopters and advocates who championed using Xero as their cloud accounting solution. We're at a critical point for cloud accounting adoption in Canada — over the next few years we can make this a reality for accountants and bookkeepers and help them create digital efficiencies so they can deliver more value to their small business clients. We want to play a big role in enriching the lives of accountants and bookkeepers in Canada and see tremendous opportunities ahead if we partner together. 
Today, we've seen the accounting profession face challenges brought on by advances in technology that look to marginalize how firms connect with small businesses, and commoditize their services. We're proud of the #human approach we take at Xero to support our partners and don't believe technology will eliminate the role of an accounting professional. Rather, we see this as a time to define the future of accounting in Canada and shape how firms can evolve the way they create partnerships with their small business clients. This approach builds stronger bonds, provides improved support and financial visibility, and allows the move to advisory services, resulting in huge growth. 
Our purpose and mission drives us each day so we can enrich the lives of accountants and bookkeepers across Canada. We've always prioritized these partners as our platform's most important allies and place them at the center of everything we do. The Xero community we've created throughout Canada is built on these values and enables us to stay focused on solving real human problems. We want to help our advisors grow with their business and fit Xero into their world in a powerful and seamless way. 
As we continue to operate in a changing environment, we see the strength in connecting to others and leveraging the power of community. We welcome accountants and bookkeepers across Canada to become part of the Xero family and know that it's only by working in partnership together, we'll achieve our mission of rewiring the world of small business.
The post Xero's Commitment to Canada appeared first on Xero Blog.

Source: Xero Blog