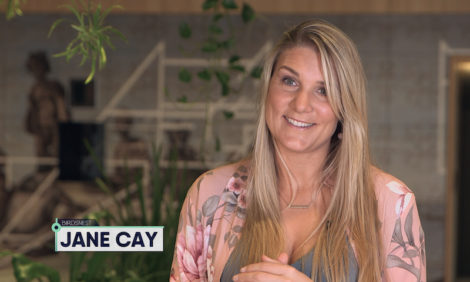 Bricks and Clicks Episode 1: Meet the retailers
The new Kochie's Business Builders documentary special 'Bricks and Clicks' kicked off yesterday on Channel 7, working to transform retailers into global online brands.
The first episode featured millionaire mentor Jane Kay, the founder of Birdsnest sharing her story. Jane left her e-business consultant role with IBM when she fell in love with a farmer and moved to Cooma, NSW. After moving to the country, she fell into retail when looking for local work and ended up creating what is now Birdnest. With her technology background, she transformed the retail shop from a brick and mortar business into a global online brand.
Today 95% of Birdsnest sales are online and the business has made a big impact on the local economy. Jane hires 150 staff and took 4th place in BRW Great Places to Work for 2017.
Her story sets the scene and serves as inspiration for the TV series. David Koch the host, raises the question, "Can you imagine if each local government area in Australia had its own Birdsnest success story?"
Meet the retailers
Each of the six small business mentees participating in the series comes with its own amazing story. While many have a website or Facebook page, none of them are yet selling online and have a very limited digital footprint. They will share their experience as they go through the Bricks and Clicks program on the documentary.
They are:
My little Dream Co.

— owner Sue McCormack. A baby and children's clothing shop in Sutherland shire.

The Mosh Pit

— owner Kellie Jackson. A record store in Newcastle. The Mosh Pit is a an independent record shop established in 2012. They sell second hand and new LPs, 45s, CDs, cassettes, DVDs and Audio-Technica turntables.

Hermans Interiors — owner Ray Hermans. A gift, homewares and kitchen store in Horsham, Victoria. Founded in 1967.

Overboard Surf

— owner Samantha Tollis. A surf shop in Wollongong which has been a family business and now has a solo bricks and mortar shop.

Poplar Pet Food

— owner Adam Wilton. Poplar Petfood & Produce has been operating in the Illawarra since the 1950s. It originally supplied stock feeds to a large number of dairy farms and horse studs throughout the state but has expanded its operations to offer customers a one-stop shop for all of their pet needs with the convenience of a drive-through facility.

Fleurie Arthouse

— owner Anna Small. Fleurieu Arthouse is an artisan-hub in the heart of the wine region of McLaren Vale. Situated within the stunning grounds of historic winery Hardys Tintara, the Fleurieu Arthouse is surrounded by beautiful old trees and is close to the cellar door where visitors can buy a glass of wine or coffee before browsing the retail space, gallery and studios.
Key takeaways from this week's episode
As we were introduced to the business owners, we learned more about their stories and motivations. We also met millionaire mentor Jane Kay, who served as inspiration to the owners. Themes that emerged were:
You can live anywhere and run a thriving global business.

Jane Kay said in the episode: "Google doesn't care where you live as long as you are the most relevant." Online is a powerful tool for all businesses – and for regional/ rural businesses it can be even a bigger game changer.

The digital skills gap is holding people back.

Fear of technology and not knowing how to adapt it holding small businesses back. Education is vital to understand what technology to use, how to use it well, how to digitally market and use the internet to drive sales. However, it's really hard for owners when working in the business to take the time to work on the business.

Circumstances can drive the need to start a business, online has the power to make it thrive.

While for Jane Kay of it was finding someone she loved which motivated her to open Birdsnest for Sue McCormack it was a sense of loss. The owner of My Little Dream Co set up shop after several tragic events, including losing her husband and home. Both Jane and Sue 'needed work in remote spots so business ownership was almost accidental. For Sue, starting over at 50+ she struggled to find employment. Going back to what she knew, she decided to open her own shop. She is now looking to follow in Jane Kay's steps and bring the business online with the help of her daughters.

Businesses purposes vary but common themes shine through in why they want to go online

including:

Sharing the passion and love broader

Grow the business revenue and success

Make the business become more sustainable and create a legacy

Expand the reach and touch more customers

Take the business to the next level
Missed episode one? Catch up here.
Are you a small business that wants to learn to transform your business from bricks to clicks and kick goals in the online retail market? The online e-learning platform designed to help local Australian businesses is free. Get started here now.
The post Bricks and Clicks Episode 1: Meet the retailers appeared first on Xero Blog.

Source: Xero Blog