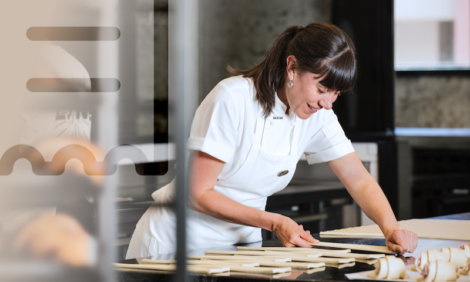 Mastering online marketplaces for hospitality clients
In our new app playbook for hospitality, we carefully examined the opportunities and challenges specific to different types of hospitality business. Interestingly, we found the role of online marketplaces has increased, spanning each type of business from hotels to cafes and restaurants. The businesses which use these online marketplaces are no longer specific to urban areas, and with it higher adoption.
For example, the top 25% restaurants on UberEats earn up to US$6,400 per year in additional revenue*. Or look at the accommodation services industry – a recent report by Morgan Stanley shows hotels are bouncing back from the early growth of AirBnB through the use of booking intermediaries such as Expedia and hotels.com**.
The opportunity for advisory: Learnings from ecommerce
If ecommerce marketplaces are anything to learn from, there is a significant opportunity for advisors looking to specialise in the hospitality industry and also for those following a local generalist strategy.
The success of Amazon.com and ecommerce brought with it a huge opportunity for the Xero partner community. Alongside app partners such as A2X, we have seen the community of ecommerce advisors flourish with the needs of small businesses to effectively account for the workflows prescribed by the global marketplace.
Major players such as Uber have already considered the downstream impacts on cloud technologies with recent acquisitions in this space to improve the experience for reconciliation. Using the playbook is a great start in assessing where this can help your existing clients, while also thinking about how this can fit into your wider advisory strategy.
What to consider when getting started
Included in our hospitality app advisory playbook are five client scenarios and recommendations tailored to the most common marketplaces for tourism, hotels and food suppliers. These vary from managing local sales tax to using the data provided by marketplace portals to optimise the use of online marketplaces. This will help when advising clients getting started with online marketplaces or even considering further expansion.  
You can download the playbook here.
*Uber Eats, 2019. Based on calculated global average for top 25% of active restaurants in the month of August 2016.
** Morgan Stanley, 2016. Alphawise growth report (n=4000).
The post Mastering online marketplaces for hospitality clients appeared first on Xero Blog.

Source: Xero Blog