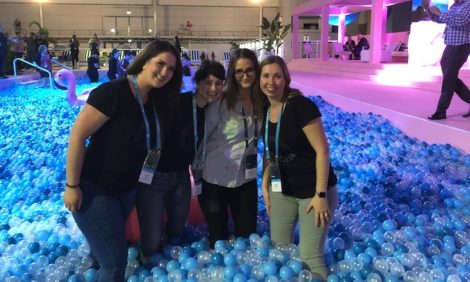 My first Xerocon turned my preconceptions upside down
My first Xerocon: made me want to do the happy dance
I walked into Xerocon 2018 to find it filled with buzzing bookkeepers, accountants and app partners – 3,702 of us. Walking into the exhibition hall, I could hear the beats and instantly thought, "Wow, yes, this really must be the Coachella for accountants".
The theme this year was 'Human at Heart', which brought home to me that, for all the advances in technology and machine learning, to move forward, businesses still need to interact with trusted advisors and get their input to guide the process.
I learned that a combination of factors are key to making sure my clients' businesses progress and grow, including how to best understand and set up Xero, and to add apps to help gain productivity. To learn that Xero can be used as a management platform for businesses made me want to do a happy dance.
With so much to soak in, I took to heart being reminded by Xero to think of the one thing that I would plan to put into action and achieve after Xerocon. To me it was a reminder that, as advisors, we can do anything, but we can't do everything.
My initial perception of what Xerocon was all about was wrong. I thought it would be a couple of hard days learning all things new in this industry, but the experience was so much more than that. Just to be in a room filled with other people who love doing business was such a buzz.
So what were my highlights from Xerocon?
Bookkeeping and beyond 2020 – hearing from amazing bookkeepers about their businesses and what does and doesn't work for them, such a treat to pick other brains within this industry!
Guest speakers Mark Manson and Gill Hicks, whose talks fit right into the theme of the events this year.
Ping-pong tables, basketball court and pool. I promise I did leave these areas at some stage!
Being in a room with 3,701 other industry experts.
And the lowlight? Not being able to attend the wrap party and dance the night away!
The post My first Xerocon turned my preconceptions upside down appeared first on Xero Blog.

Source: Xero Blog